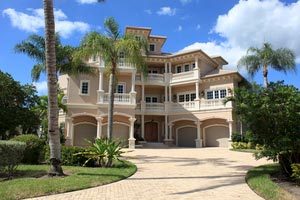 Divorce is never an easy process. There are so many different things each person needs to consider while simultaneously dealing with the end of a marriage. Living arrangements must be determined, property must be divided, and concerns over children must be addressed in some cases. Divorce challenges even the strongest individual mentally, emotionally, and physically. It can be an even more complex process when it is a high-asset divorce. High-asset divorces often involve large financial concerns and can also involve a business owned by one or both spouses. It is extremely important for individuals involved in a high-asset divorce to work with an experienced Florida divorce attorney to ensure that their rights are protected and that a fair divorce settlement under Florida law can be achieved.
Below are some tips for navigating a high-asset divorce in Florida.
Choose an Experienced Attorney
A high-asset divorce requires an attorney that is familiar with various factors that are included in high-asset divorce, such as:
Asset division;

Property;

Intricate finances;

Spousal support (

alimony

);

Custody

and visitation; and

Legal concerns surrounding businesses and related assets.
Choosing an experienced family law attorney who focuses his or her practice on divorce to work with you throughout your high-asset divorce is important. There are many potential errors that can be made throughout the divorce process, and these errors can end up costing you a great deal. You want to choose a lawyer who will advocate for your needs, but one who has experience negotiating high-asset divorce settlements, too.
Be Realistic
You need to be realistic in your approach to any Florida divorce. Approaching negotiations in a high-asset divorce with a realistic understanding of your financial situation as well as your spouse's will help you set realistic goals for the negotiating process. Focusing too much on making the other party pay will inhibit your ability to effectively negotiate. Beginning the high-asset divorce process with a clear and realistic picture of what you would like to walk away with can help expedite the process and make it easier on both parties.
Do Not Agree to Unfair Terms
Sometimes, a marriage disintegrates to a point where effective communication is no longer possible. In such cases, it may be tempting to simply accept any offer so that you can begin a new life without your spouse. However, being too quick to accept terms can cost you in the short and long term. At the same time, do not let guilt guide your decisions. If you blame yourself for the demise of the marriage, you may be willing to agree to terms that are not fair or necessary and will not ultimately make you feel any better.
Utilize Professionals
In a high-asset divorce, there is a great deal at stake for both parties. It is important for you to work with a wide variety of professionals throughout the divorce process in addition to your experienced Florida divorce attorney. For instance, you may want to enlist the help of an experienced financial planner and an experienced tax advisor. These professionals can help you make important financial decisions that could have far-reaching implications during the divorce and beyond. These professionals can be indispensable in helping you budget for the divorce process, either personally or with your business. You may also be able to protect some assets from a divorce, and professionals with experience in this can help you through the process.
If you and your attorney have reason to believe your spouse is hiding assets, you may need to enlist the assistance of a forensic accountant that can comb through financial records to look for any irregularities. You may also need to have property appraised by a Florida appraiser if you believe your spouse is undervaluing certain assets.
Consider Spousal and Child Support Obligations
Even in high-asset divorces, spousal support and child support can have a significant impact on your personal budget whether you need to pay the support payments or you will be receiving them. It is important to understand the impact such payments will have on your personal budget so that you can make informed financial decisions as you proceed through divorce and emerge from it. Having a clear picture of your financial status before, during, and after a divorce will play an important role in emerging successfully from the divorce.
You may also want to consider the future needs of any children involved in the divorce. An agreement between former spouses that college will be paid for is nice, but not necessarily binding. There are options that can ensure needs, like tuition or medical care, are being met. You may want to establish a trust for the children or take out a life insurance policy that will provide for the children if one or both parents pass away.
Remain Civil
Regardless of how much your marriage has deteriorated, it will benefit you to try and remain civil throughout the divorce process. Anger can cloud your judgment, and that can lead you to make decisions that might not be in your best interest. Heightened emotions can stall negotiations or even cancel out progress that you may have already made. If children are involved, it is even more important to remain civil throughout the divorce process and avoid using your children against your spouse to gain the upper hand.
Legal Assistance
Finding an experienced Florida family law attorney is crucial in a high-asset divorce. With so much at stake, you want to choose an attorney who will listen to your needs and help make sure all of your rights are protected throughout each stage of the divorce process. Scott J. Stadler has experience working with a variety of clients on all aspects of Florida divorce, and can use that experience to work with you, too. Contact Scott J. Stadler to schedule a consultation where you can learn more about how a high-asset Florida divorce could impact you.