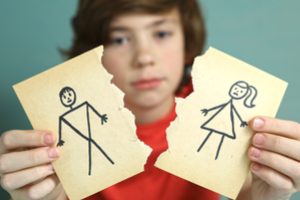 Divorce is a challenging experience. There are so many details that will come into play that facing them all at once can be overwhelming. If you are considering divorce or have recently made the decision that divorce is right for your family, there are some steps you can take before filing or in the first couple of weeks after filing that will help you be prepared for many of the demands of divorce. In addition to trying to communicate effectively with your spouse, being prepared is one of the most important things you can do to make the divorce process easier for you and your Florida divorce attorney to navigate together.
Evaluate Your Finances
One of the most important aspects of divorce involves finances. Finances come into play in several different ways, not the least of which is determining how assets will be distributed between spouses. It is extremely important to have an accurate understanding of your financial situation when you begin to engage in the divorce process. This means you will need to collect important records about your own assets and liabilities as well as your spouse's. If you are concerned that your spouse might not be forthcoming regarding his or her assets and liabilities, you should have that discussion with your divorce attorney so that he or she knows to look for possible inconsistencies and can more thoroughly advocate for your rights during the divorce process.
Finances are also important when determining support obligations. These can include obligations you may have to pay or that you may be eligible to receive depending on the circumstances of your divorce. Either way, it is very helpful to be prepared for the potential financial impact these types of payments can have on you and your family. The amount of spousal support or child support that may factor into a divorce can impact living arrangements, purchase power after the divorce, and a number of other important financial factors in your life. Your divorce attorney can help you start preparing for the potential impact of these obligations by working with you to estimate such payments.
Another important aspect of understanding your finances is knowing what you have and what you will need to save for the cost of divorce. There are legal fees and court costs associated with divorce. There may be other professional services aside from those of your attorney for which you could be responsible. Depending on the approach you take to divorce, there may be mediation fees and other costs that you had not anticipated. While a complete estimate of costs is rarely accurate, your attorney can discuss some of the potential factors that might affect his or her fees as well as other costs for which you may need to save.
Create a Property Inventory
Knowing exactly what property you have outside of real property and strictly financial assets will help you approach property division negotiations with more confidence and a clearer understanding of what is most important to you. If you brought items into the marriage that have sentimental value, they can be easily overlooked during a divorce no matter how important they are to you. Knowing exactly what each of you has and what assets you jointly have will help you and your attorney formulate a plan to approach property division in a more meaningful way, and it can also help you have a clearer picture of what you want to get out of the divorce settlement.
Open New Accounts in Your Name
Many married couples share bank accounts, savings accounts, investment accounts, retirement accounts, and credit cards. In many ways, your credit and other aspects of your financial health are tied to your spouse. It is important to start reestablishing your own accounts in order to keep your credit and financial health in good standing. There could also be significant legal consequences within the divorce settlement if you continue to use joint accounts or other joint assets once a spouse has filed for divorce.
Financial liabilities are also an important consideration in divorce. They may be divided between the spouses even if you are not responsible for incurring them. In some situations, credit cards may be frozen or accounts made inaccessible for any number of reasons. It will be important for you to be able to access your assets during and after the divorce, and establishing a new independent financial portfolio takes time and effort.
Revisit Your Estate Plan
Like many married couples that share financial assets, they often also share an estate plan. Comprehensive estate plans include many more things than just a Last Will and Testament. They may also include trusts and other estate planning mechanisms that will not necessarily update themselves once a divorce is finalized. It will be important to communicate with your spouse about changes that will need to be made to the estate plan. While you may not know what changes will need to happen right away, approaching the discussion will make sure that it is not forgotten.
Important aspects of an estate plan may also factor into the divorce settlement and negotiations about property divisions. For instance, one spouse may be willing to give up his or her share of the marital home if he or she can keep sole interest in another property, retirement account, or other assets that could be a part of your estate plan. Eventually, you will want to create your own individual estate plan, so tying up loose ends related to an estate plan you shared with a former spouse is crucial. Preparing for the process of updating your estate plan should start when the divorce process starts so that you can save time, money, and energy when it is time to revise the estate plan.
Do not forget about updating beneficiary forms for all of your various policies that have one attached. It is not uncommon to name a spouse as the primary beneficiary, and if the forms related to the account are not updated appropriately, then they will still be legally binding. That may not meet your goals for those accounts during a divorce and likely will not do so after the divorce is finalized.
Legal Assistance with Your Florida Divorce
An experienced Florida family law attorney who focuses on working with clients navigating the difficult process of divorce will be able to help you understand what it will take to be prepared for each step of the divorce process. A thorough, experienced approach helps an attorney apply the many nuances of Florida divorce law to your individual circumstances so that you can feel more secure in knowing that someone is advocating for your rights throughout the divorce process. A Florida divorce can be intimidating, but you do not have to face it alone. If you are considering divorce, contact Scott J. Stadler to schedule a consultation and learn more about the role he can play in working through your divorce with you.