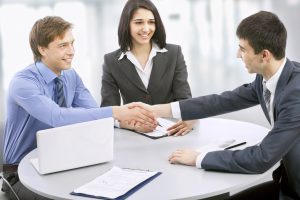 When going into a divorce, there are a number of things to consider. Parties to a divorce will not only have to deal with issues that arise throughout the case, but they will also have to deal with any issues that might come up as a result of daily life. Whether it is kids, work, or even finding someplace new to live, there are a lot of considerations when it comes to divorce. While a good divorce attorney will not make your problems go away, an attorney can assist you throughout the case and leave you with one less thing to worry about during the divorce. Below are just a few tips you should consider when selecting a divorce attorney.
Be Realistic
One of the first things you need to keep in mind when entering into a divorce is that, at its core, the divorce process is a legal one. When looking for an attorney, you will want someone who will provide you with zealous representation. Even though you might feel like venting to them, or expressing all of your feelings about the situation or the other spouse, it is important to remember why you are working with your attorney.
Stay Focused
As most people are aware, divorce can be an emotional process. Not only are two people dividing the life they once had together, but also, new emotional conflicts can arise throughout the divorce process. It is important to keep in mind that the purpose of a divorce is to dissolve the marriage, especially when you are negotiating or attempting to reach an agreement. It can be easy to get carried away, but attempting to "get even" or to humiliate the opposing party will only lead to increased attorney fees, and could even hurt your own case in the long run.
Identify Potential Attorneys
While it is important to find an attorney, just any attorney might not be the best choice. Because the area of law covers a broad spectrum of topics, an attorney can be experienced in a number of different matters, ranging from tax law to corporate law. The ideal lawyer for a divorce case would specialize in family law matters and would have experience with the type of divorce that is most relevant to you.
While it might seem difficult to try and find specialized attorneys, there are a variety of resources available to you. One way to find an attorney is to locate any friends or loved ones who have recently gone through a divorce. If they were represented by an attorney, then they will be able to give you a better idea of how that attorney works, and what the process was like. Another resource that you can use is, surprisingly enough, other attorneys. While you might think that one attorney might not want to give business to another, due to differences in jurisdiction or area of law, some attorneys might not be able to represent you in your case. In some cases, they may know of skilled family law attorneys in your jurisdiction and may even have personal connections with attorneys who are more familiar with the legal practitioners around you. Finally, you can always locate attorneys by searching online.
Interview and Research
Simply having options when selecting an attorney, however, is not enough. In any case, it is necessary to interview and research potential attorneys before making your final choice. Sometimes it can be as easy as just making a phone call or sending an email. Many attorneys are even willing to meet in person for a brief consultation at no charge in order to allow you to get a better idea of who they are.
When interviewing potential attorneys, it is important to remain focused on the task at hand. Some questions you can ask to get a better idea of how an attorney works include:
What experience they have: if an attorney does not have a good amount of experience in family law, or if he has more experience in another area of law, then that might not be the right attorney for you.
Fees: In most cases, a divorce attorney will charge an hourly rate and require a fee in advance, known as a retainer. While many attorney fees may seem high, it is important to select one whose fees are affordable for you. That being said, it is also important to make sure that you do not select an attorney solely on his or her fees.
Additional costs: In any divorce, the law provides only a portion of the considerations throughout the hearing process. A divorce case can benefit from the advice of additional experts, such as financial experts or parenting coordinators. Finding out whether your attorney has any connections or if he is aware of the cost of such experts can help you out in the long run.
Look for Red Flags
As with any profession, there are some attorneys who would not be a good fit for you. While no attorney is perfect, there are a few things that you should be aware of when looking for an attorney. First, if an attorney seems to have little time to communicate with you during the interview process, then they might not be a good fit for you. An attorney that seems distracted or who has trouble keeping in touch with you might not have enough time to deal with the specific facts of your case. In addition, you should keep an eye out for anything that sounds too good to be true. In some cases, attorneys might just tell you what they think you want to hear in order to seal the deal.