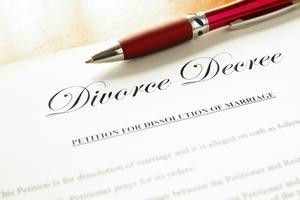 If you have been involved in a divorce before, or know someone who has been involved in a divorce, then it is no surprise that the divorce process can be both stressful and complicated at times. While it is not unheard of to have parties to a divorce represent themselves, working with an attorney can provide a world of difference when it comes to how you handle your case and what you do throughout the hearing. This is because, not only will a skilled attorney know the ins and outs of the legal system, but also, can provide peace of mind throughout the legal process.
Investigator
One of the first roles a divorce attorney has is that of an investigator. Before anything even goes to trial, in order to better understand your position and what you can expect to get out of a divorce, an attorney must first have the appropriate information and evidence. Initially, this investigation will be done through a consultation or a conversation with a prospective client, in order to get an idea of the case at hand. Once the divorce proceedings have begun, however, your attorney will be responsible for obtaining information from all parties involved. Not only will your attorney be collecting information from opposing parties, but also, you will need to provide personal information to your attorney to allow him or her to work with the court. Information an attorney might ask for includes:
Financial information

Personal assets

Medical records

Criminal history, and

Tax records.
While it is the attorney's job to obtain evidence and information for your case, it is also important to cooperate with your attorney.
Initiator of Divorce
Another role an attorney will have in a divorce case will typically be the initiator of the divorce. After an attorney has agreed to take on your case, the next step will then be filing the complaint and the summons with the court. While the complaint notifies the court of the cause of action, the summons provides the opposing party with notice of the case. Once the opposing party has been served, however, it will be up to the opposing party to provide an answer. In addition to filing the summons and complaint, your attorney in a divorce case will also be responsible for filing any additional motions throughout the hearing.
Source of Information
One of the biggest roles an attorney plays throughout a divorce is as a source of information. A skilled, experienced attorney can provide you with a breadth of information, ranging from how your current assets might affect the outcome of the divorce, to what you should keep in mind throughout the divorce to avoid problems that might arise after the divorce. An attorney's knowledge will not only be limited to legal facts, however. Because an experienced attorney will have seen multiple types of cases, they can also provide you with information regarding more subtle nuances that might arise throughout the divorce process that might help you in your case.
Court Representative
Finally, one of the most important roles an attorney plays in a divorce is to represent the client in court. This role can be different depending on how the case proceeds. In Florida, as with any other state, there are two types of divorces. The first is a contested divorce, in which the respondent answers the summons and contests the specifics of the divorce. In these types of cases, the role of the attorney is to represent the client in court and to ensure that the client's needs are met. The other type of divorce is known as an uncontested divorce, in which the respondent fails to answer, or refuses to answer the summons. While there is no hearing in this type of case, your attorney would be responsible for assisting you through the settlement discussion.
What Your Attorney is Not
While it is true that your attorney is there to represent your best interests, it is important to remember that your attorney's role in your case is limited to your case and your case alone. While this might seem fairly obvious at first, it can be easy to rely on a family law attorney for other legal matters if you have a pre-existing professional relationship with that attorney. While it can be tempting to ask your divorce attorney for legal advice regarding any other matters, such as employment or criminal matters that may arise, absent an agreement to handle such cases, your attorney will not be able to provide you with any legal advice on matters that do not concern your divorce. That being said, as most people know, divorce can be a complex topic and can affect and be affected by a number of other life issues. As such, while you should not expect your divorce attorney to solve every legal problem you have, it is also important to provide your attorney with any new information that arises throughout the hearing, to allow him or her to get a better idea of what your needs are.
Another thing to keep in mind is that your divorce attorney is not your therapist. While it can be tempting to want to unload all of your feelings about your life, doing so may wind up costing you in the long run. While it is important to provide your attorney with new information as it arises, it is also important to remember that your attorney will likely be billing you by the hour. Spending time confronting the attorney about the specifics of your daily life might be cathartic, but doing so would only raise your attorney fees, and prevent your attorney from completing any necessary work he or she might have.