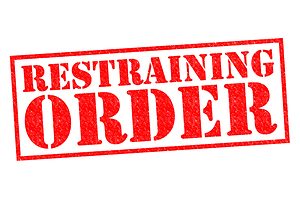 Divorce is a difficult decision. Choosing to pursue divorce involves a great deal of personal reflection and planning. It is never easy to see a relationship that you have invested so much time and energy in begin to fall apart. There are a number of reasons that people choose to pursue divorce, each reason personal to the individuals involved. Unfortunately, sometimes the reasons for choosing divorce are domestic violence and related activities that make an individual fear for his or her safety. In such cases, the courts and law enforcement agencies can play an important part in ensuring a victim's safety before, during, and after the divorce process. However, to utilize those services properly, it is important that victims understand the legal requirements for protective measures to be put into place. One such protective measure is a protective injunction. A new case has highlighted the requirements to prove elements required to successfully obtain a protective injunction.
What is a Protective Injunction?
Protective injunctions are legally known as restraining orders in Florida. Protective injunctions can be used to protect a victim against domestic abuse, dating violence, repeat violence, and sexual violence. If you are a victim of these types of violence, it is imperative that you contact your local law enforcement authorities immediately to ensure that you and your family are protected from repeat occurrences in which such violence could escalate. Many victims choose to wait to contact appropriate authorities for fear of repercussions, or in hopes that such violence was only an isolated occurrence. Sadly, this is rarely the case. Repeat occurrences can often escalate, and will continue to threaten your safety and that of your family. If you are experiencing an immediate threat or occurrence of these types of violence, contact emergency services by calling 911.
A protective injunction, once issued, will prohibit a person from continuing to harass you in any way covered by the injunction. Often, the injunction will prohibit the person from contacting you or coming within a certain distance from you or your family members. The specific type of relief granted by the injunction will depend on the circumstances of the case, the evidence presented, and the outcome of the hearing.
What is the Process to Obtain a Protective Injunction?
Regardless of the nature of violence for which you are requesting a protective injunction, it is a civil procedure in Florida. It is recommended that you use the free downloadable Florida court forms to request a protective injunction based on the circumstances that best fit your situation, which are located here under the link named "Domestic, Repeat, Sexual or Dating Violence; Stalking." There are no filing fees for these types of petitions in order to ensure access to legal relief to all residents. Once your petition has been submitted, a judge will review it along with any supporting evidence or documentation.
The person that you are requesting injunctive relief from will not need to appear before the court at this time, and if the judge determines injunctive relief is in order then he will issue an ex parte temporary injunction. An ex parte temporary injunction means that the injunction is issued for a period of 15 days without the person against whom you are seeking relief being present at the initial hearing. Once this type of order has been issued, a full evidentiary hearing must be held within the 15-day time frame of the temporary injunction. Both parties will have a chance to collect evidence and present it at this hearing. Additionally, either party may request a 15-day continuance of the original temporary injunction if they are able to demonstrate to the court good reason as to why they were not able to adequately prepare for the scheduled evidentiary hearing.
If the evidentiary hearing determines that a protective injunction is appropriate, the court may issue a final judgment in the matter that results in a permanent injunction. Permanent injunctions are in effect until they are modified or dissolved by a court, which could happen for a variety of reasons including but not limited to the original petitioner requesting that the injunction be dismissed.
What if the Temporary Injunction is Denied?
In cases where the temporary injunction is denied because a judge finds no immediate threat of harm or imminent danger, the judge will still order a final hearing in the case where both parties will be able to present their case. In such instances, the person requesting the injunction – known as the petitioner – must prove his or her case based on a preponderance of the evidence, which is the standard of evidence in civil proceedings. If a judge denies a temporary injunction, that does not mean that a final injunction will automatically be denied. Sometimes, an injunction may be denied if the petitioner is seeking the wrong kind of injunction for their situation, which is another reason why it is important to ensure that you are following proper protocol in requesting this type of action from the court. In such cases, a petitioner may often simply amend their original request to request the appropriate protective injunction.
Evidentiary Standards and Concerns
There are different elements that must be proven for the various types of injunctions. If you are seeking a protective injunction because of domestic violence, you will need to demonstrate to the court that a domestic relationship exists and that you have been the victim of domestic violence or that there is reasonable belief of an imminent threat of domestic violence. To seek a protective injunction against dating violence, a person will need to prove the same elements to the court as those seeking a protective injunction for domestic violence. In this case, a person would need to prove that a dating relationship exists, and then that they have been a victim of dating violence or have a reasonable belief that dating violence is imminent. For a protective injunction based on sexual violence, a person must have reported a sexual assault to law enforcement authorities. It is possible to request this type of protective injunction before an offender is released from jail if they are incarcerated for the assault. Those seeking a protective injunction because of repeat violence must demonstrate to the court that they have been the victim of two incidents of violence or stalking committed by the same person outside of a domestic relationship, with one of those acts having been committed in the six months prior to the request for a protective injunction.
Recently, a case reaffirmed that stalking qualifies as an incident that could be used to fulfill the requirement of proving two acts of violence when seeking a protective injunction for repeat violence. This can be especially useful for those seeking protective injunctions that may not have been physically assaulted by the offender, but still have fear of imminent physical assault or other harm because of stalking incidents, which include cyber stalking under Florida law.
Legal Assistance
It is imperative that petitions for protective injunctions are filed appropriately and follow the respective guidelines for the type of activity from which relief is being sought. This often requires the help of a family law attorney who has experience handling cases that may involve domestic or other types of violence that may qualify for a protective injunction. In divorce proceedings, where emotions are heightened and those involved may think less clearly about their actions and their consequences, it is not uncommon for one or both spouses to feel the need to file a petition for a protective injunction. This is especially true in cases where domestic or sexual violence is a root cause of the decision to pursue divorce. Scott J. Stadler has many years of experience working with many different clients throughout the divorce process, and can be an excellent tool in helping you take steps necessary for your safety or the safety of your family during the divorce process. If you have questions about protective injunctions as they relate to the divorce process, or other divorce-related questions, contact Scott J. Stadler to schedule a consultation today.