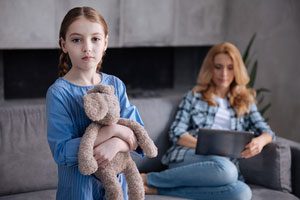 The Florida divorce process is filled with many important parts, but when children are involved, custody issues often take center stage. Rightfully so, considering that parents want the best for their children. You and your spouse will need to present a parenting plan to the judge prior to finalizing a custody arrangement. Parenting plans require great attention to detail. The more effort you put into creating a workable parenting plan and custody schedule, the easier transitions between households will ultimately be and the less conflict you will have to deal with down the line. When long-distance custody enters the picture, being prepared and detailed in your parenting plan is even more important. Long-distance custody can be tricky, but these tips may help you navigate the process with more confidence.
Think Outside the Box
Typical arrangements that work for divorcing couples that will be in close proximity to one another will not work when it comes to long-distance custody. You will need to be more flexible and creative with your scheduling.
Flexibility is important for a number of reasons. While you may end up with custody terms that are less than satisfactory, those terms can actually strengthen your relationship with your children and help them transition through the divorce process, as well. Additionally, your custody arrangement may need to change significantly as children age. What worked for you before a child started kindergarten will certainly not work when a child is in second grade. What worked during summer vacation in elementary school may have to change when kids are in middle or high school.
Be Prepared
While there is such a thing as being too rigid and detailed in scheduling, it is difficult to get to that point, especially when it comes to a custody arrangement. This is especially true the greater the distance between co-parents. Travel can be expensive, and it is something you will need to factor into your budget. You want to make sure that your schedule is also designed in a way to get the most out of the time you are able to spend with your kids, and that can take some planning.
Look at school and personal calendars. Are there dates during the year that are especially important for you to spend with your child? What three-day weekends or scheduled vacations does your child have at school? Are your kids enrolled in school activities that you want to be a part of or that may require you to adapt your custody schedule? These are a few of the questions you should start to consider when you approach any custody negotiations, especially when it comes to long-distance custody. Your Florida divorce attorney can help you understand more about some of the things you may want to consider when it comes to child custody.
Use Technology to Your Advantage
In a world seemingly fueled by technology, there seems to be a new must-have device each day. From new smartphones to tablets and everything in between, technology is a major part of our lives. However, it is important to remember that technology is not just about games or convenience. It can be an important and effective parenting tool when utilized correctly. It can even help you maintain more of a relationship with your child if long-distance custody enters the picture. You can use technology to your advantage through videoconferencing with your child or even sharing in various online activities.
There are many safe forums online that you can set up to link you and your child. Those forums provide a unique way for you to communicate. For example, they can enable you to share media like photographs and videos so that each of you can get a glimpse into each other's lives and activities. You can even use these forums to help your child with homework from halfway around the world. You and the child's other co-parent can also livestream significant events if you are unable to be present for one physically.
Make the Most of Your Time
When it comes to long-distance custody, most parents do not get to spend as much time with their children as they would otherwise want to. It can be tempting to go overboard with presents and activities when you do see your child. One of the most important things to remember about parenting – especially after a divorce – is that the quality of your time together with you your kids is far more important than material things.
The goal of the time you spend with your child should be creating memories together and strengthening your relationship. It is hard to do that if you spend most of the time you do have together burying your child in toys and gadgets. Once you are secure in your custody schedule, you may want to consider starting a special tradition with them. That way, you and your child have a unique experience to share when they spend time with you.
Maintain Your Relationship with Your Attorney
Your relationship with your Florida divorce attorney can play an important role in your long-distance custody arrangement. There will likely be several times when you will need to modify your custody arrangements depending on the age of your child, and using the attorney who is already familiar with the details and dynamics of your case makes sense. It can save you time and money if you need to revisit the terms of your arrangement or have questions of your own about modification. If you have questions about how long-distance custody issues might affect your Florida divorce, contact Scott J. Stadler to schedule a consultation and find out more information.