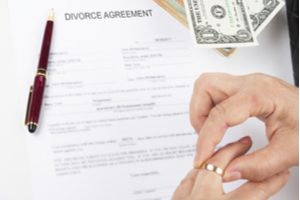 We often write about the key role that preparation plays in the Florida divorce process. That is because the importance of being prepared for divorce cannot be understated. There are a number of important considerations to keep in mind before filing for divorce and in the weeks immediately after filing, whether you are the spouse that files for divorce or not. In this post, we will explore some helpful tips that can enable you to begin and/or navigate the divorce process more confidently and productively. That can alleviate a lot of stress and make the divorce process more approachable for both parties and for children, if there are any involved.
Determine the Best Approach
Sometimes divorce is a mutual decision. However, there are many times when one spouse determines that divorce is the only option. When that is the case, there are likely better approaches to bringing up divorce than simply blurting it out one night over dinner. During a marriage, you have grown to understand your spouse and his or her reaction to certain things. Keeping that understanding in mind will help you craft an approach to discussing divorce that can eliminate undue animosity or other negative aspects of the conversation. Choosing the right approach might even help you and your spouse realize that divorce could be the right decision for both of you and your family.
Marriages that involve children have a special consideration when it comes to approaching discussions about divorce. Research generally suggests that the topic is best approached by both parents presenting a unified front when it comes to talking about divorce with children – especially younger children. This will help children understand that both parents are on the same page and both parents will continue to advocate for the best interests of the child or children involved. Even when there is conflict, putting that aside to address the needs and concerns of your child or children is essential. It may be helpful to do some research so that you can anticipate questions children might have and provide them with a unified response that helps maintain a sense of security and stability as much as possible.
If divorce is a mutual decision, you still need to work together to determine how you will bring up the topic to others involved in the divorce process. While the divorce process might seem personal and intimate, at a minimum it will most likely involve your family and friends to some extent. You will want to work with your spouse to determine who will share the news with which individuals and exactly how you will both approach talking about it with those people.
You may also want to determine when an appropriate time to inform your work might be. It may seem as though your personal life has no business in your place of employment, and while that may be true, there may be demands during divorce that require time away from work or other work-related accommodations that you may want to prepare for ahead of time to avoid unnecessary stress when such events inevitably occur.
Plan for Necessities
When divorce is not mutual, you may want to wait until you are ready to talk to your spouse about divorce. That may mean getting a post office box and taking other steps to ensure that communication about your divorce, including important documents potentially related to it, are secure and only you have access to them. This can be a small step in helping you become more prepared to engage in the divorce process without causing premature conflict.
Whether divorce is a mutual or individual decision, you will want to make sure you have adequate finances to handle the potential financial implications that divorce might have for you, including things like renting a place to live or paying temporary support, depending on your circumstances. That might involve opening a separate private savings account to build the necessary funds that divorce may require. While you cannot anticipate every financial obligation that could arise, being prepared for common ones will help you handle them in a more positive and productive manner.
You will also want to consider other aspects of the financial implications of divorce, such as building your personal credit. This may mean opening your own bank accounts, changing beneficiary forms to meet your current needs, establishing your own credit card accounts, and taking other steps to secure your financial well-being during and after a divorce. Your Florida divorce attorney can help you understand some of the steps you can take in anticipation of the financial consequences of divorce.
Secure Your Team
Choosing to pursue divorce is a personal journey, and one that only you can make. If you have made the difficult decision to pursue divorce, you will want to start building the team that will help you navigate the Florida divorce process. This typically consists of choosing an experienced Florida divorce attorney who will work with you on a tailored approach to your divorce that meets your needs and the needs of your family. It may also include financial experts like accountants or tax planners, and may even include mental health experts who can help you cope with the stress and challenges that are a part of virtually every divorce. Working with an experienced Florida divorce attorney can help you understand your individual needs when it comes to planning to file for divorce and going through the divorce process.
The Florida divorce process can be intimidating and overwhelming, but you do not have to face it alone. If you are considering divorce and have questions about how the process could impact you or want to know more about the steps you can take to prepare for divorce and handle the process more effectively, contact Scott J. Stadler to schedule a consultation and find out more about how he can work with you throughout the divorce process.